K-Othrine® Polyzone - A New Paradigm in Integrated Vector Control
Kuala Lumpur, 12 – 13 Aug 2017 – Bayer, a life science company dedicated to the fight against vector-borne diseases such as malaria and dengue recently launch its latest vector control innovation, K-Othrine® Polyzone at the 2017 National Dengue & Arboviruses Infection Conference in Berjaya Times Square Hotel, Kuala Lumpur. The conference was jointly-organized by several public health organizations namely Tropical Infectious Diseases Research & Education Association (TIDREC), The College of Pathologist, Academy of Medicine Malaysia, World Health Organization (WHO), The Malaysian Public Health Physician Association and Malaysia Society of Infectious Diseases & Chemotherapy (MSIDC) in collaboration with the Ministry of Health, Malaysia (MOH).

The two-day conference attracted approximately 500 participants including vector control experts and ministries of health from the region, local state authorities, clinical experts, medical doctors and health inspectors. In-conjunction with this conference, Bayer took the opportunity to introduce K-Othrine® Polyzone a proprietary, polymer-enhanced suspension concentrate for targeted outdoor residual spray. Malaysia is the first country to adopt this new tool to fight dengue cases. At the exhibition of the conference, vector control experts from various public health organizations showed extreme interest in K-Othrine® Polyzone. As this is an entirely new approach in combating dengue, these stakeholders witnessed how K-Othrine® Polyzone is capable of complimenting existing vector control interventions such as space spraying and larviciding.

"The response we received at the launch was beyond our initial expectations. It is heartening to see so many vector control experts and public health officials expressing interest in K-Othrine® Polyzone. We will be engaging with all interested parties the following weeks to discuss about collaboration opportunities," said Mr. Lee Teck Peng, Country Head of Environmental Science, Malaysia, Singapore and Brunei. The launch provided another platform to showcase Bayer innovation and its commitment in providing not only unique vector control solutions but also educational modules that are beyond products such as Mosquito Learning Lab and Mosquito Quest. As we believe that an integrated vector control program is only effective with active participation from the community, providing education and generating awareness using these creative and interactive modules could be the key in enhancing community participation.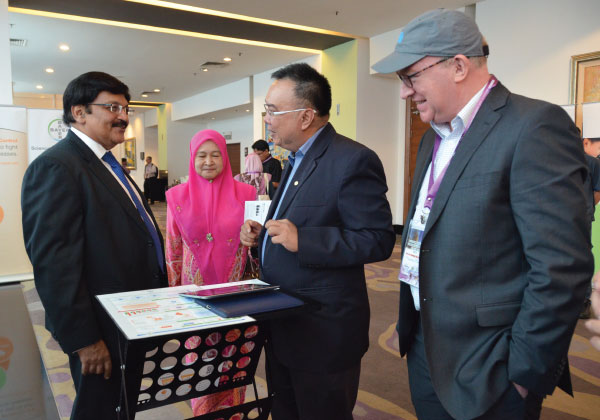 From left, Datuk Dr. Jeyaindran Sinnadurai (Deputy Director-General Ministry of Health Malaysia), Datuk Dr. Mahiran Mustafa (National Dengue and Arboviruses Infection Conference Organizing Chairman), Mr. Lee Teck Peng (Country Division Head of Environmental Science, Malaysia, Singapore and Brunei) and Mr. Jason Nash (Innovation & Stakeholder Manager (APAC), Environmental Science Asia Pacific).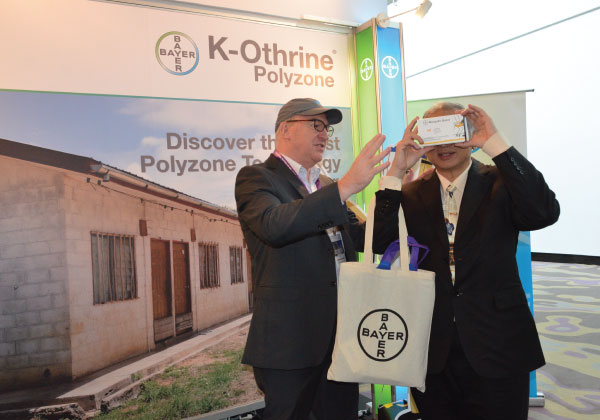 Mosquito Quest is a 3D Virtual Reality (VR) experience which test the user's skills at finding potential mosquito breeding site in a home.
Disclaimer
As of Oct 4th the Environmental Science division of Bayer was divested. Note that this content was produced prior to separation.