Bayer Science Festival in Malaysia – Living with Dengue
What animal is the most dangerous to humans? What is dengue fever and how is it spread? With one hundred million infections reported every year in the tropical and subtropical regions of the Americas, Africa and Asia, dengue poses a threat to the health of many people. Dengue fever is currently endemic in more than 100 countries and is continuing to spread. The disease can be curbed effectively by combating its vector, the mosquito.
On 16 June 2016, Bayer organized the Bayer Science Festival to instill the love of science in the hearts of children through interactive and hands-on experiments for the 600 primary 1-3 students from SJK Tamil Kajang. Bayer employees volunteered their time at the festival to get school children excited about the wonders of science in our day-to-day life.
One of the interactive activities included a new online learning module, Bayer Dengue Learning Lab that aims to raise awareness about the vector that carries the disease, the mosquito, its life cycle and shows them the prevention methods in and around their homes. With this learning platform, the students have the opportunity to learn more about Dengue and the relevant control measures to manage the disease. It also tests their knowledge and skills in scenarios which are representative of what happens in real life.
"The students enjoyed the Bayer Science Festival as it gave them the opportunity to learn about science outside their normal classroom setting. The education experiments were interactive and engaging, and helped them to understand and appreciate science better," said John Posko Anthony, Principal of SJK Tamil Kajang.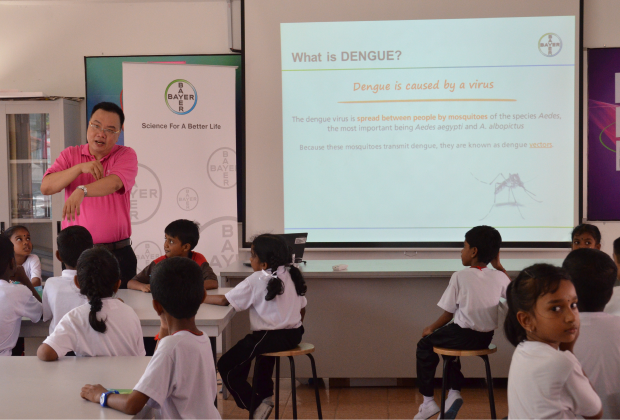 The day offered an opportunity to raise awareness of dengue fever among the children.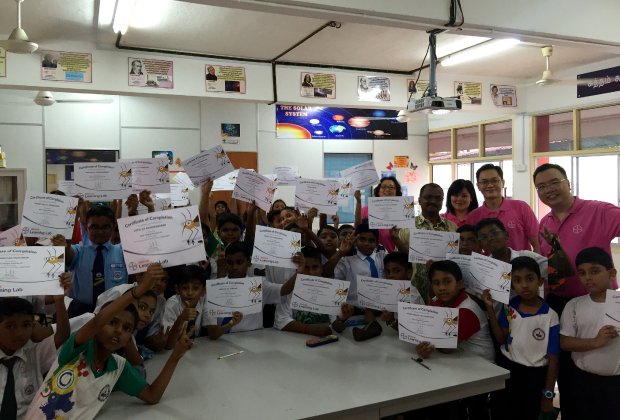 At the end of the session, the students were given a certificate to recognize that they are now equipped with the knowledge fight dengue.
Disclaimer:
As of Oct 4th the Environmental Science division of Bayer was divested. Note that this content was produced prior to separation.