Product Overview
Resigen® - the versatile space spray to control adult mosquitoes.
Product Description
It is a highly effective emulsifiable space spray concentrate for dilution in light oil or water and application as an Ultra Low Volume (ULV) aerosol, thermal fog or mist. Resigen® may be used for large or small scale control programs and food preparation areas.
Key Product Facts:
Active ingredients: S-bioallethrin 0.8% w/w; Permethrin 25/75 18.7% w/w; Piperonyl butoxide 16.8% w/w
Can be mixed with oil or water
Easy to apply using a variety of equipment (thermal fogging or ULV).
Effective against adult mosquitoes and flies
Good for quick knockdown and kill of mosquitoes during disease outbreaks
Application rates and delivery
Safety instructions:
Always read the product label before use.
Keep out of reach of children.
Do not use any rates other than those recommended in the product label.
Harmful if swallowed.
Avoid inhalation of fumes and spray mist.
Avoid contact with skin or eyes.
Do not eat, drink, or smoke when handling this product.
After work, thoroughly wash hands and all parts of the body contaminated during handling and application with plain soap and water.
After using this product, make sure that the pesticide container is tightly closed and stored in a locked room that is dry, cool and well-ventilated.
Thoroughly cleanse with water all equipment used.
Wear the standard protective clothing (PPE), including gloves, goggles and breathing apparatus (respirator) so as not to inhale the spray mist during application when handling this product.
How to use:
Dilute Resigen® with a suitable volume of diluent and apply using equipment capable of generating a mist or thermal or cold fog. It can be applied as an Ultra Low Volume (ULV) aerosol, thermal fog or mist.
Resigen® can be diluted in diesel or kerosene for outdoor treatments; and diluted with water for treatment indoors. Avoid application outdoors if wind speed is in excess of 10 km/h as spray will be dispersed too quickly.
Timing:
Apply at the first sign of an infestation.
Spray in the early morning or evening.
Repeat spray treatment in 7-10 day intervals, if necessary.
Refer to the product label.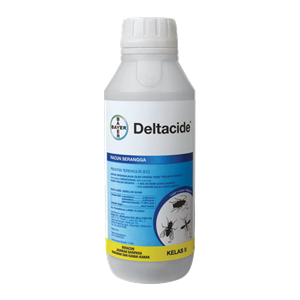 Insecticide
Deltacide®
Emulsifiable Concentrate
Deltacide® is a powerful oil-based spray insecticide for...
See product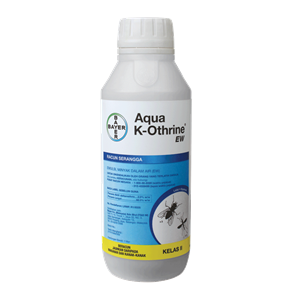 Insecticide
Aqua K-Othrine® EW
Emulsion, Oil in Water
Aqua K-Othrine® EW is a pyrethroid-based concentrate with a...
See product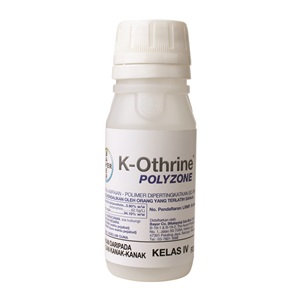 Insecticide
K-Othrine® Polyzone
Suspension Concentrate
Long-lasting residuality with patented polymer-enhanced...
See product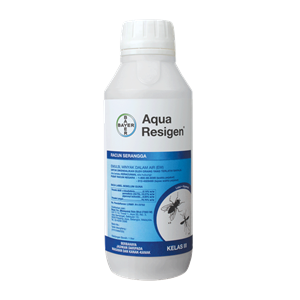 Insecticide
Aqua Resigen®
Emulsion, Oil in Water
Aqua Resigen® is an environmentally-sensitive solution for...
See product